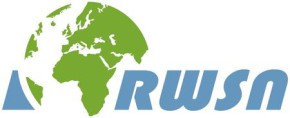 Rural Water Supply Network (RWSN) was founded in the year 2004 and RWSN's with the vision of a world in which all rural people have access to a sustainable and reliable water supply which can be effectively managed to provide sufficient, affordable and safe water within a reasonable distance of the home.
Under the theme of 'Sustainable Groundwater Management' RWSN would like to reach water managers around the world by providing downloadable training manuals on 'Cost Effective Boreholes' which are available in English, French and some in Portuguese.
a) Code of Practice for Cost Effective Boreholes (English, French)
b) Costing and Pricing A Guide for Water Well Drilling Enterprises (English, French, Portuguese)
c) Procurement and Contract Management of Drilled Well Construction A Guide for Supervisors and Project Managers (English, French, Portuguese)
d) Supervising Water Well Drilling A Guide for Supervisors
(English, French, Portuguese)
e) Integration of Groundwater Management: Into Transboundary Basin Organizations in Africa (English, French)
Alternatively, the training manuals can be downloaded via its official website.