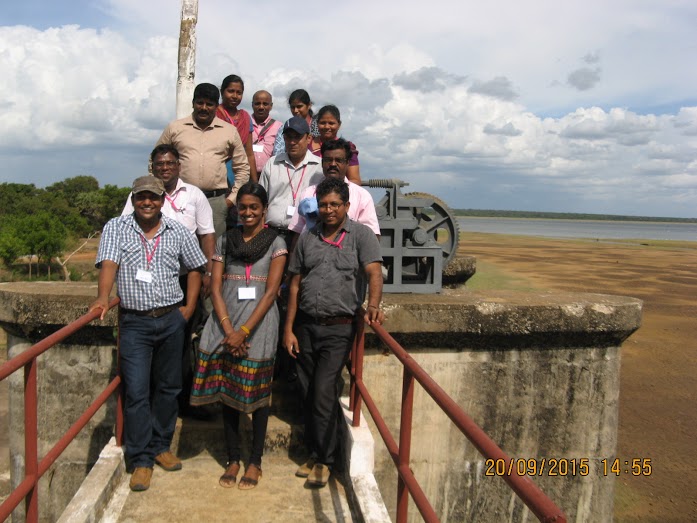 This training programme was held for 30 officials of the Northern Province of Sri Lanka to address emerging problems associated with water resources planning, development and management with the accelerated development work after the end of conflict. The programme was organized jointly by the CapNet-Lanka of the Postgraduate Institute of Agriculture, University of Peradeniya and the WASO-ASIA Project of Faculties of Engineering and Agriculture of University of Jaffna supported by the Government of Norway.
In addition to the concept of Integrated Water Resources Management, the participants were provided with the latest information with regard to the issues that they are facing at present. These issues were further discussed during the field trip and the group works. The strategies to resolve the issues were formulated during the last day of the training programme. It was decided to continue this programme in year 2016 as well in view of the higher demand for capacity development in the Northern Province.
For more information, please contact Prof. Nimal Gunawardena, Country Coordinator, CapNet-Lanka.